Lab Members
George Diallinas,
PI, 
diallina@biol.uoa.gr
https://scholar.google.gr/citations?user=ZRYSaM8AAAAJ&hl=el&oi=ao
https://www.scopus.com/authid/detail.uri?authorId=6603754037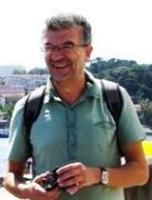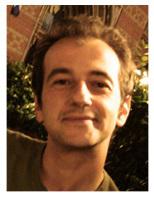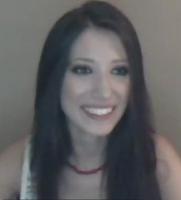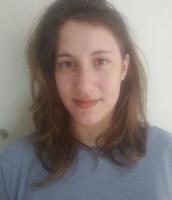 Anezia Kourkoulou, undergraduate student 2016-2017/Ph.D. student 2017-    anzi.c@hotmail.com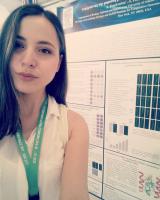 Nausika (Nancy) Rafailidou, M.Sc student 2017-2018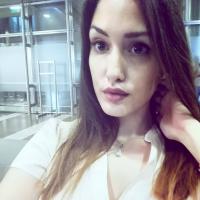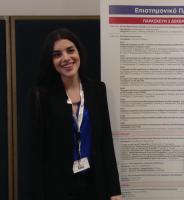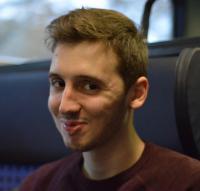 Marco Jochem (University of Stuttgart & Harvard MedicaL School), Erasmus training, November 2017-February 2018, Marco.Jochem@web.de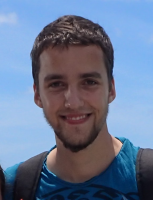 Valentina Maria D'Autilia (Univeristy of Salento), Erasmus training, January-July  2018, vale240590@gmail.com
Nancy Militsi, Secretarial Assistant & S. Niarchos Foundation Research Funding Project manager, 2017-2020, amilitsi@biol.uoa.gr, +30-210-72745680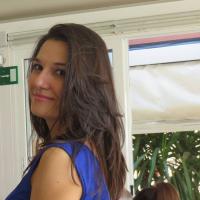 Happy after the publication of the UapA structure in Nature Com!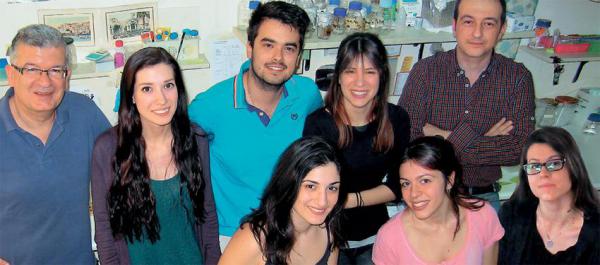 Annual dinner October 17 2016 - welcoming new members of the lab and a farewell to Jacob going to EMBL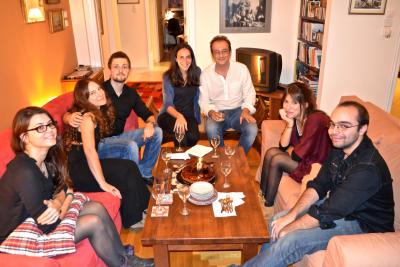 group meeting 2014....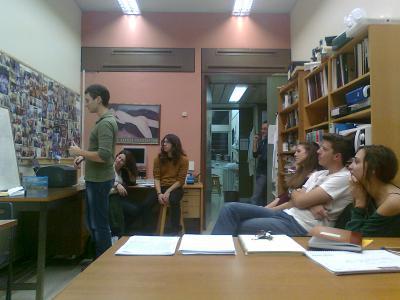 The Archimedes Prize team 2002...Marina, Areti, Stella, George, Kostantinos. Sophia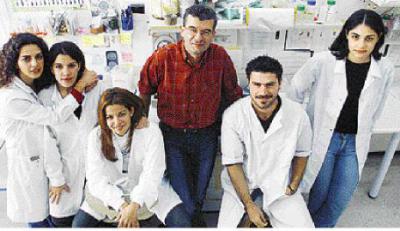 Former Ph.D students & Post-docs & Erasmus training students

Marina Koukaki, Research assistant, IMBB, FORTH, Herakleion, Greece
Areti Pantazopoulou, Research Scientist, CIB, CSIC, Madrid, Spain
Sophia Gkountela (Goudela), Researcher, Department of Biomedicine , University of Basel , Basel , Switzerland.
Ioannis Papageorgiou, Post-doc, University of Washington, Seattle, USA
Njimoh Dieudonne Lemuh, Lecturer, Faculty of Science, University of Buea, Cameroon
Yiannis Serafimides, Research Scientist, Biomedical Research Foundation, BRFAA, Greece
Anna Vlanti, Postdoc, Pharmassist.gr, Greece
Christos Gournas, Post-doc, Molecular Physiology of the Cell laboratory, at Université Libre de Bruxelles
Vaso Kosti, Biology Tutor, Athens, Greece
Isabel Soares Silva, Research assistant, University of Minho, Braga, Portugal
Joana Pessoa, Post-doc, Queens University Belfast, Ireland
Mayia Karachaliou....traveling the world
Emilia Krypotou, Post-doc at The Roslin Institute, University of Edinburgh
Minoas Evangelinos, Post-doc, Molecular Physiology of the Cell laboratory, at Université Libre de Bruxelles
Christina Biamis, Erasmus undergraduate Student (Belfast), 2016-17
Eleanor Bennett, Erasmus undergraduate Student (UK), 2017
Gabriel Rocha (Braga), PhD student for 3-month training (May-July 2017)
Laura Ramos (Cordoba), PhD student for 3-month training (May-July 2017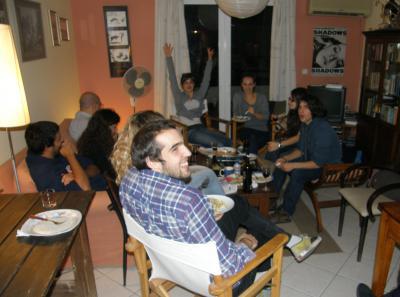 Visiting Students and Scientists
Dr. Gianna Cecchetto (Postdoc), Research assistant, Universidad de la República, Uruguay
Dr. Veronica Maurinio (Ph.D. student), Group Leader, Heinrich-Heine University Düsseldorf, Germany
Dr. Özge Canli (M.Sc), Postdoc, Molecular Immunology, Technical University Munich, Germany
Esra Karakose (M.Sc), Ph.D. student MPI for Biochemistry, Munich, Germany 
Prof. Claudio Scazzocchio, Imperial College, London, UK
Prof. Margarida Casal, Universidade do Minho, Braga, Portugal
Ass. Prof. Sandra Paiva, Universidade do Minho, Braga, Portugal
Dr. Joana Sá-Pessoa,Universidade do Minho, Braga, Portugal
Dr. Isabel Soares-Silva, Universidade do Minho, Braga, Portugal
Prof. Harry De Koning, University of Glasgow, Glascow, UK
Prof. Bernadette Byrne, Imperial College, London, UK
Prof. Uygar H. Tazebay, Gebze Institute of Technology, Istanbul, Turkey
Prof. Rosine Haguenauer-Tsapis, Institut Jacques Monod, Paris, France
Prof. Alex Cameron, University of Warwick, UK
Dr. Y. Alguel, Imperial College, London, UK
Prof. R. Fischer, KIT, Karlsruhe, Germany